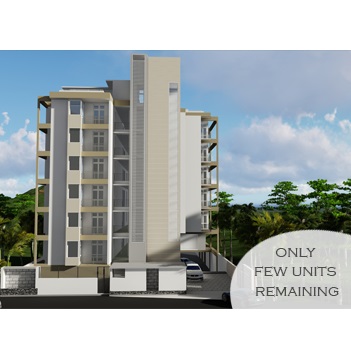 RTI is a leader among the real estate brokerage and advisory firms in Sri Lanka. Our subsidiary companies provide services ranging from property management to building services engineering. RTI envisaged into the corporate atmosphere in Sri Lanka, and has become a trusted name in the property development sector. The organization is well on its way to have prominence in the countries business landscape. We have our own construction company RTI Homes (Private) Limited which is an ICTAD registered construction company focused on highly residential apartment complexes. Our properties showcase features for leisure as well as comfort amenities. We deliver the benchmark in luxury living.
Why you should Visit our Media Room
For invaluable advice and insight into the property market, RTI is the trustworthy source for information. As a reader, you can be rest assured we provide the best research into the current trends with topics ranging from buyer behaviour to accurate valuations, with focus on luxury apartments and housing complexes presently developing in Colombo and suburbs.  Abstract analysis of our research topics are available freely and posted on our media page. Our research reports are conducted on an unbiased basis with no consideration of information on existing reports in circulation. Being among the diligent companies, our objective is to provide transparency by informing the buyers/investors on current trends in pricing with focus on accuracy of data and clear signals on future direction of prices in the innovative landscape well known geographically as the Pearl of the Indian Ocean.
Sell and Purchase Luxury Apartments
Our Listings website, soon to be launched will be comprised of our existing available properties as well as selected projects by approved property developers having good rapport in the industry. Developers and Agents are encouraged to submit their properties with us for greater exposure on their projects. A screening is done prior to listing to ensure the viability of the developer in order to mitigate the risks involved for the potential buyers and investors. Since compliance is of importance to our organization, we require necessary planning clearances, and proof of affiliations with the regulatory agencies in order to list a developer on our network of realtors and new developments. Further information may be obtained via email to
info@rti.lk
Sell Real Estate
Fill out our application form and forward the details of the property to us and we will contact you if we are interested in undertaking the sales of your property or project. 
Submit a query
or email to
sell@rti.lk
Rent Luxury Apartments
We are undertaking in the rentals of interested landlords through our corporation. If interested you may
submit a query
or email us to
rent@rti.lk
Buy Property
Our agents can help you find the property you are looking for by
submitting a query
or email us to
buy@rti.lk